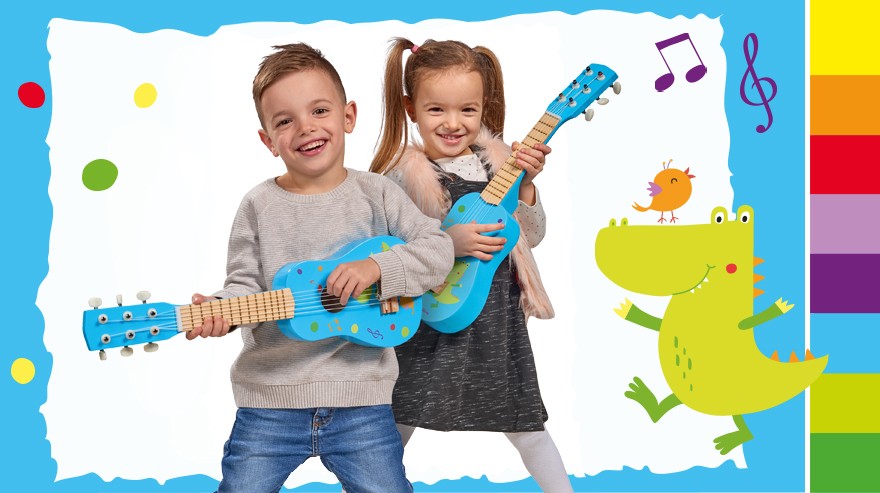 Make music like an adult!

Eichhorn's wooden instruments help young children
to develop a sense of rhythm.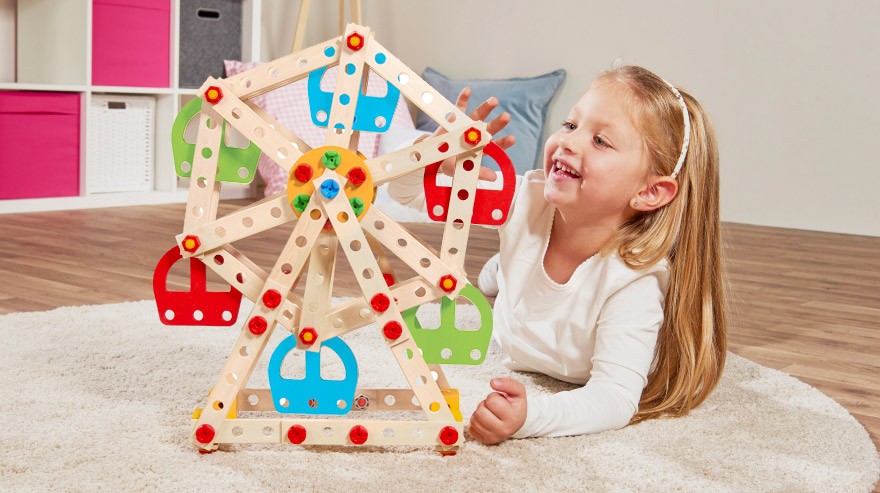 Construction toys
Eichhorn Constructor
The constructor sets help to promote spatial awareness and fine motor skills. They also include matching tools and screws.

Watch your little one become a building expert!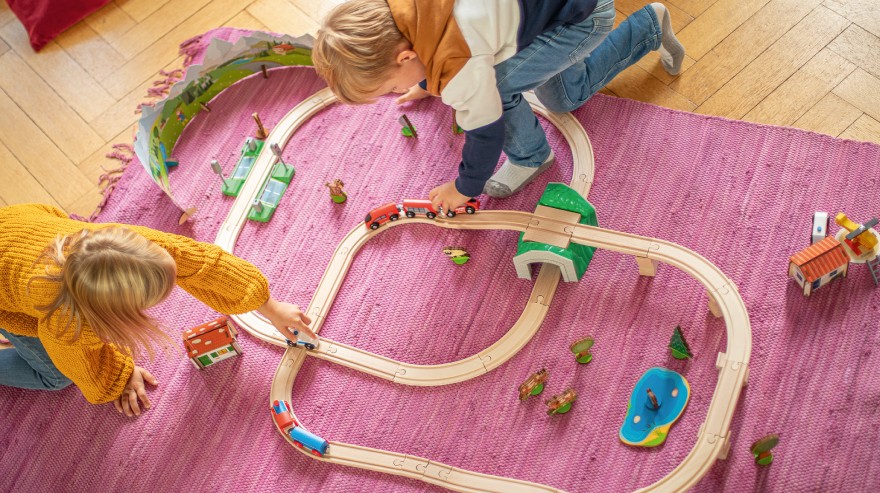 Eichhorn wooden railway
A premium classic. A combination of different sets and accessories can be used to create a unique railway landscape.

For year-round use and all generations.
Our top sellers and recommendations
Topseller
Possible payment methods
More about Eichhorn
Eichhorn: Eco-friendly toys made from wood.
Eichhorn offers a range of high-quality, sustainable toys made from wood. All toys are designed to the highest quality, environmental and safety standards.
For babies and pre-school children:
Classic wooden railways
Marble tracks
Wooden building blocks
Wooden toy kitchens
Toy shops
Construction toys
High-quality, popular and traditional - Eichhorn has been producing wooden toys for more than 70 years. The company is proud of its tradition, which has been an important factor in the enduring success of its wooden railways, toy kitchens and building blocks.
Wood has been used to make toys for centuries. In recent times, wooden toys have become more popular, as they are more environmentally friendly and have a longer lifespan. Eichhorn's wooden toys make an important contribution to sustainability.
Wooden toys: Sustainable, safe and natural – toys as they should be.
Eichhorn's toys are sustainable, safe and natural. All toys are made from beech wood and produced to the highest quality standards. The wood is sourced from the best sustainable forestry. Most of the wooden toys are produced in Lam in Bavaria. Short distances - safe production! Six years ago, Eichhorn received the "Clear conscience" ("Mit gutem Gewissen") award from the German magazines Focus and Focus Money. Many products are 100% FSC® certified. The premium wood guarantees a high-quality product with a pleasant look and feel. In addition to their eco-friendly design, the wooden toys also help to promote dexterity, creativity and fine motor skills.
Wooden railways, marble tracks, puzzles, building blocks, doll houses and toy shops: Eichhorn offers a wide range of toys for boys and girls, all of which are designed to the highest quality and safety standards. The toys are made from high-quality wood using the latest technology to ensure a long lifespan.
Eichhorn: Eco-friendly toys made from wood!