---
Sort by:
Top sellers
New
Price ascending
Price descending
Filter
---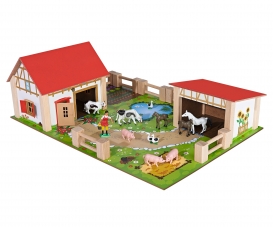 Toy figure sets
Eichhorn Farm
€24.99
Eichhorn Farmyard: The farm is a great place for animals to live. The colourful baseplate with a meadow, vegetable plot and flowers, the stable, farmhouse and lots of different animals give keen young farmers the opportunity to indulge their imaginations with exciting role play games. The farm has 25 pieces.   Made in: EU
More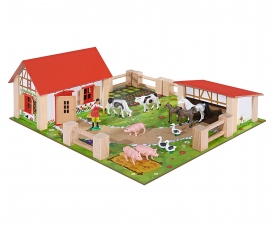 Toy figure sets
Eichhorn Little Farm Set
€23.99
Eichhorn Small Farmyard: You'll have any amount of fun on the Eichhorn farm. The yard has apple trees, paths, and meadows where the animals live. The farmer and his wife live in the farmhouse, and the animals have a large, cosy stable. The farm comprises 21 pieces including geese, cows, pigs and horses.   Made in: EU
More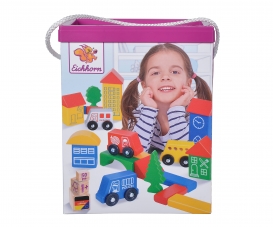 Toy figure sets
EH Wooden City Blocks, 50-ass.
€19.99
More
New